Nice N Sleazy presents:
Milhouse Collective
Milhouse Collective + Kitti + Kai Reesu + MILHOUSE COLLECTIVE + Kai Reesu + Kitti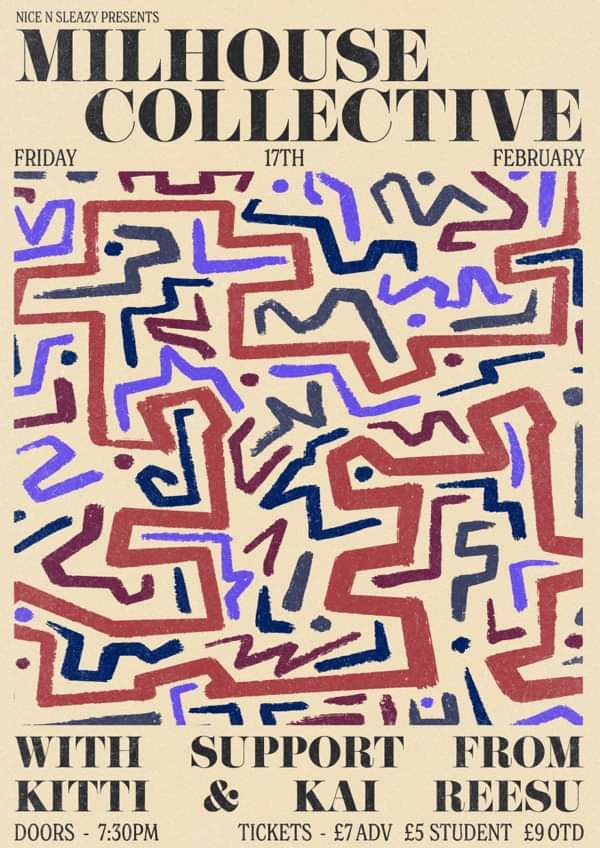 General Admission (e-ticket)
Student Ticket (e-ticket)
Nice N Sleazy presents Milhouse Collective along side Kitty & Kai Reesu.
Friday 17th of Feb, we are bringing to you an incredible collection of jazz, hip-hop and soul fusion.
This is one not to miss!
Line Up
Milhouse Collective
Kitti
Kai Reesu
MILHOUSE COLLECTIVE + Kai Reesu + Kitti