Nice N Sleazy presents:
Kim Logan DJ Set Upstairs
Kim Logan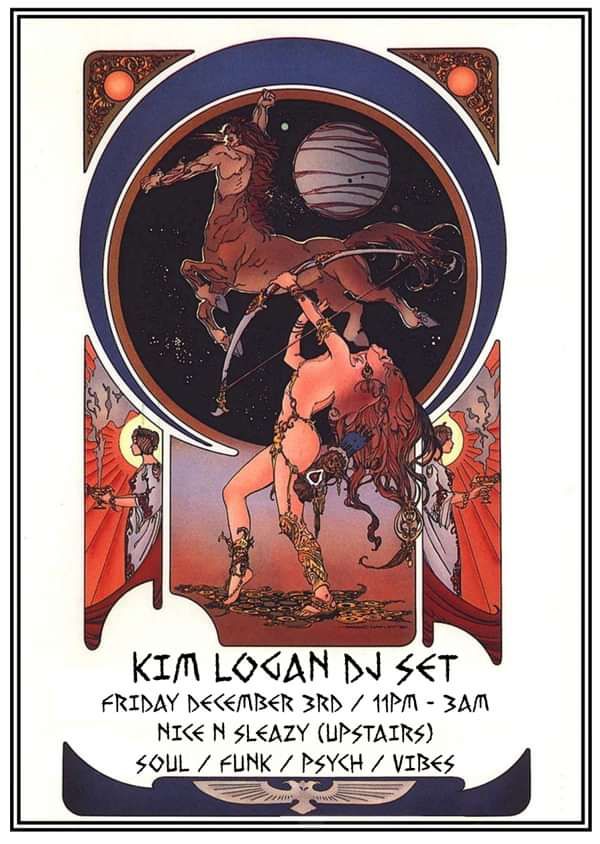 Line Up
Kim Logan is a songwriter, opera singer, poet, performance artist, rock and roll torchbearer from Florida.
Following the release of her debut self-titled album in 2013, Kim has spent the years since touring America and Europe with a wheel-of-fortune display of diverse backing musicians, continuing a 17-year career in staged opera, and pursuing general interdisciplinary attempts at following the muse. Calling everywhere she creates home all at once, Kim also draws from the veins of many varied musical sub-genres as reference points for her expression, and works to blur the lines between them all.
The second oeuvre of Kim's work, "Pseudoscience," saw its release in 2017 on Kim's own record label, Swamp Thing Records. The project was produced and developed by the formidable sonic wizards Vance Powell (Jack White, Chris Stapleton), and Brett Orrison (The Black Angels, Widespread Panic).
"Shadow Work," Kim's second full-length LP, is out NOW... made in the UK and mixed/mastered by her longtime collaborators in Nashville who have worked behind the greats like Dolly Parton, Willie Nelson, and The Raconteurs.
View Profile