Nice N Sleazy presents:
Pandacar + guests
Pandacar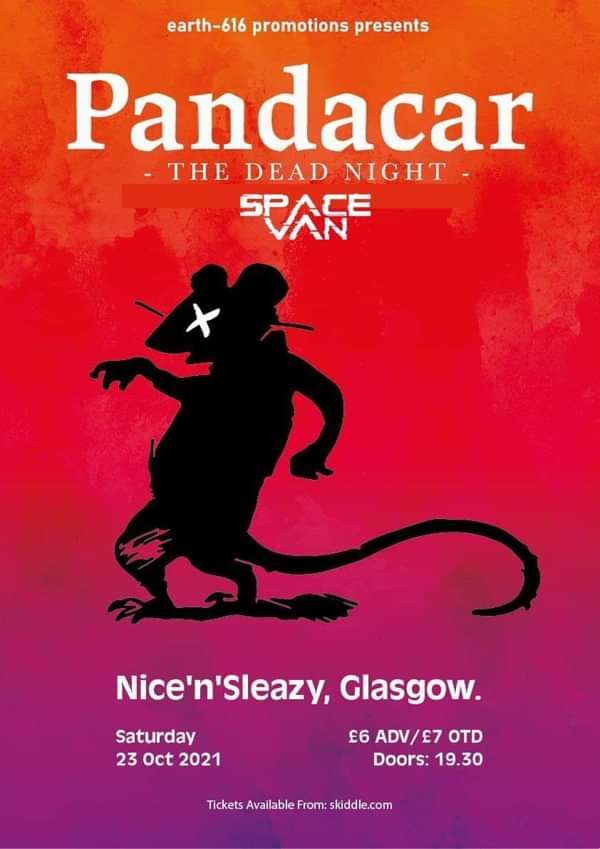 Pandacar + The Dead Night + Space Van
Line Up
A three-piece post-punk band from Glasgow, Pandacar formed in the summer of 2018, bringing together members with years of musical experience between them.
Bonding over a love of noisy music and a need to hit back over recent world events, these self-proclaimed 'good boy punks' are on a mission to make some noise, have some fun, and get it done! With fuzz-soaked basslines, jagged guitar, driving drums, and a punk pathetique attitude, Pandacar are a mix of classic punk protest with their own unique sense of humor.
View Profile