Nice N Sleazy presents:
Slomatics + Headless Kross + El Bastardo
Buy Tickets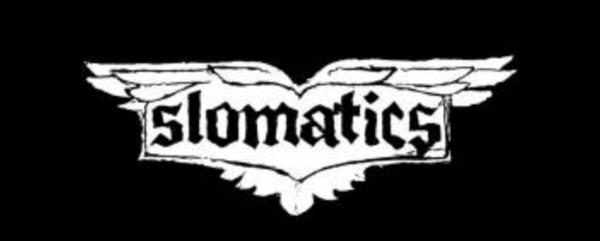 A return to Glasgow for Belfast sludge titans Slomatics. Bringing the riffs since 2004, they've built up a fuzz heavy and progressive back catalogue. Their latest album Canyons was released on Black Bow Records in June last year to critical acclaim. This is their only Scottish gig this year and not to be missed.
https://www.slomatics.com https://slomatics.bandcamp.com/
Lowering the tone since 2011, Glasgow's Headless Kross released the long awaited Projections II in December 2019. This is part 2 of a trilogy and a very well received follow up to Projections I. Other highlights for 2019 were opening for EyeHateGod and playing Desertfest London. Sharing the stage again with their brothers in doom, Slomatics.
https://headlesskross.bandcamp.com/
Formed in 2002 in Cork City, El Bastardo are reforming for one night only to add to this line up. Their back catalogue consists of the split single Died at 30, Buried at 60 with Slomatics in 2005 and the album Versus You in 2010 - quality not quantity! Containing at various times members of (R)evolution Of A Sun, Hope is Noise and Rulers of The Planet - and more!
Line Up
Slomatics + Headless Kross + El Bastardo