Nice N Sleazy presents:
GROG : Queer Dance Party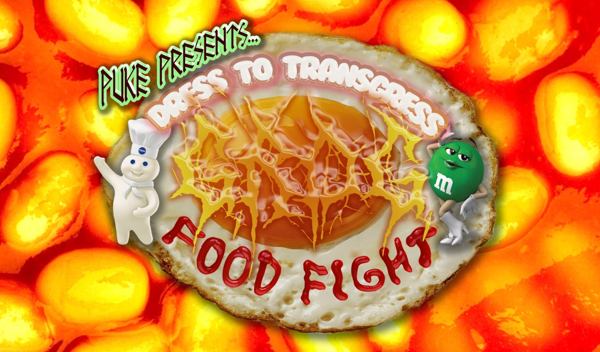 Are you feeling peckish? Puke returns to NICE N SLEAZY once again to serve you a piping hot pile of GROG, Glasgow's most outrageous queer party.
Live drag performances from -
Ann Phetamine Ruby Waters Sgàire Wood
Expect all-night bangers (and mash), queer anthems, hyperpop, PC Music, happy hardcore, unhappy hardcore, 80s/ 90s/ 00s classics and anything else that takes the (fondant) fancy of our resident DJ Charli IBS. Get read to go bananas on the dancefloor!
The night's theme is FOOD FIGHT so raid the kitchen cupboard for your spiciest looks. Prizes will be handed to the most deliciously decorated party-goer of the evening. Come dressed to transgress!
£3 OTD or FREE w/ Student ID.
GROG operates a safe space policy. Look out for one another, have fun, and if there are any issues please inform either the DJ, performers or bouncers. Let's keep it cute, folks!