Nice N Sleazy presents:
Laurie Black: Space Cadette
Buy Tickets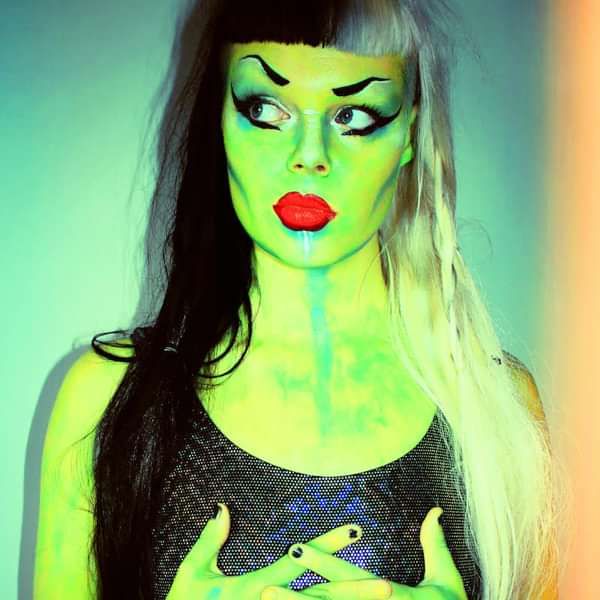 Laurie Black lands her cabaret spaceship in Glasgow for the first time EVER! An award winning journey to outer space, this is a musical comedy cabaret about being the first woman to set foot (stiletto heel) on the moon. Expect sci fi synth-rock in the form of hilarious original songs and quirky covers. After rave reviews at this year's Edinburgh Fringe and winning Best Solo Show at Reykjavik Fringe (Iceland) and Newcastle Fringe (Australia), you do NOT want to miss out on this adventure to the moon. As seen on BBC's Edinburgh Nights. Directed by History of Heavy Metal comedian Andrew O'Neill. And yes, she will be green.
Tickets £5 in advance or £7 on the door on the night.
"Original music, glorious showmanship and geeky space trivia" - The Wee Review
"A cabaret spaceship worth beaming up to" - The Scotsman
"Spectacularly quirky and innovative… a musical exploration of escapism" - Broadway Baby
Dress for the end of the planet, or the beginning of the next one.
Watch the trailer here: https://www.youtube.com/watch?v=_7gfezF7clo
Find out more about Laurie here: www.laurieblack.co.uk