Nice N Sleazy presents:
Singles Night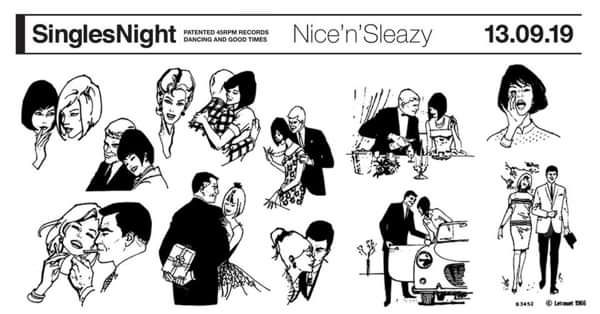 We're back and, for once, we're EARLY! We've swapped slots with Anna & Holly's Most Excellent Dance Party for one month only, and happening on the second Friday of September.
Same great party tunes, but less time to wait! Hip-hop, indie, 80s pop, disco, punk, rockabilly, soul, techno - ALL PLAYED OFF 7" SINGLE!
As usual, party kicks off at 11.30pm, FREE for students and £3 for everyone else...