Nice N Sleazy presents:
Upstairs: Jigs and Reelzy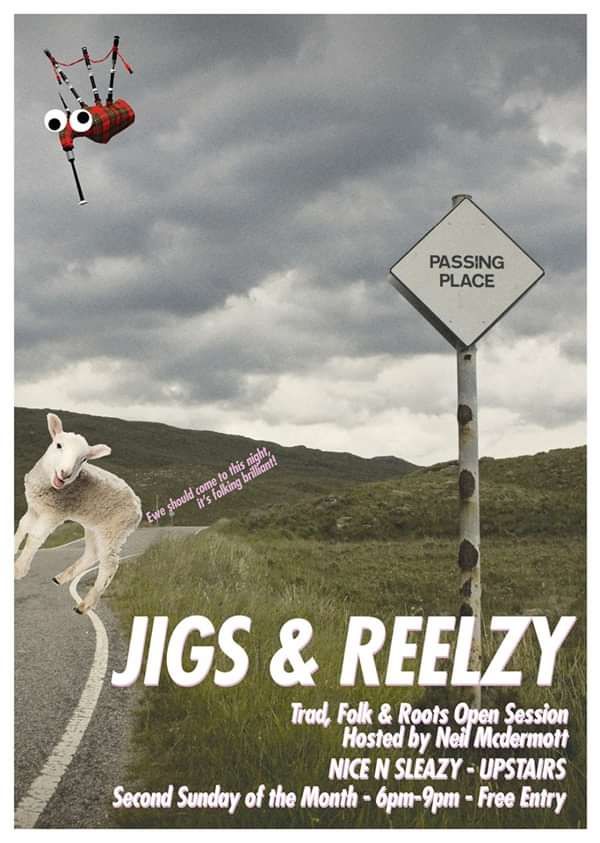 Nice n Sleazy celebrates the trad-folk session with yr lovely host Neil Mcdermott. Every 2nd sunday of the month, upstairs, free entry!
Come along and sing a song. Come along and tap yr foot along. Bring a subversive poem! bring a trad ballad! Almost anything goes if it's trad / folk / roots related. even a wee Americana country tune would be fun. We love it!
Maybe even a we beer for the players too ;)
6pm - 10pm every 2nd sunday of the month. Feel free to come along early and talk to yr host NEIL MCDERMOTT.