Nice N Sleazy presents:
STRVNGERS, Ded.Pixel & Pull Rank
Buy Tickets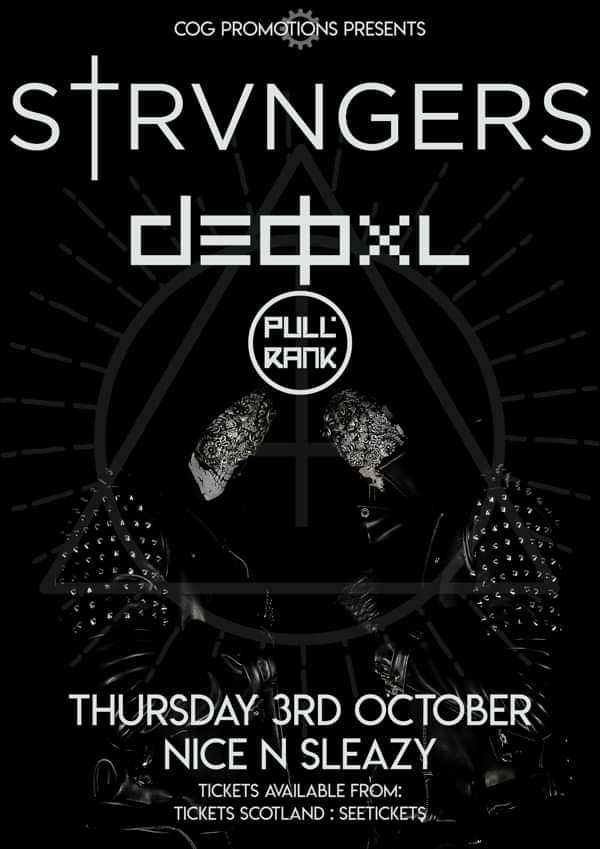 STRVNGERS is a dark, unforgiving Canadian duo with an electronic seedy sound. Maria Joaquin and KC blend gothic undertones with catchy dance music to create a sonic-erotica of synths, guitar and EBM.
Ded.Pixel – fully automated luxury gay space rock from Manchester, England.
We are the soundtrack to your civil disobedience. Imagine Giorgio Moroder and David Gilmour battling the Radiophonic Workshop across the streets of Neo Tokyo on Saturday Morning TV, this is the sound of ded.pixel. A collision of the post modern with the dystopian, the irreverent with the deliberate, a true wolf in sheep's clothing.
Pull Rank - Relentless and unforgiving, this band sees no boundaries to the genre.
Pushing the limits of expression with every second in this new age.
Line Up
STRVNGERS, Ded.Pixel & Pull Rank