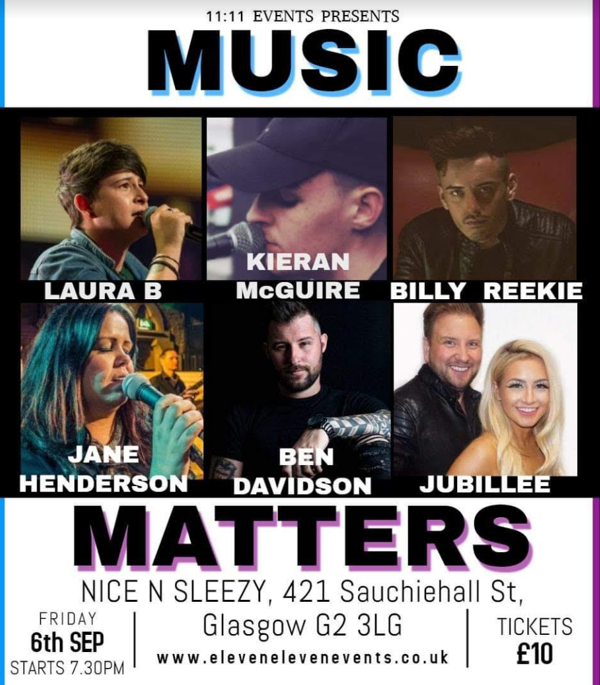 11:11 Events presents another night of live music at Nice N Sleezy, 421 Sauchiehall St, Glasgow G2 3LG on Friday 6th September 2019 at 7.30pm, having previously sold out their first music event of the year, Laura B: LIVE on 3rd May in Glasgow!
Music Matters is a live music evening featuring some of the most talented singers and performers in Scotland.
Some exciting performances from the likes of Laura B, who, featured on BBC One show "All Together Now" and the powerful voice of Jane Henderson.
Alongside them we have upcoming Scottish singer/songwriter, Billy Reekie (who recently hit number 21 in the UK iTunes charts), the exciting duo Jubillee, the incredibly talented, Kieran McGuire and the unbelievable voice of singer/songwriter, Ben Davidson, to fill your night with a great deal of variety.
Join us for an unforgettable evening!
Friday night out? Sorted!
Strictly 18+
WEBSITE: www.elevenelevenevents.co.uk