Nice N Sleazy presents:
Pray4Love: Hot Girl Summer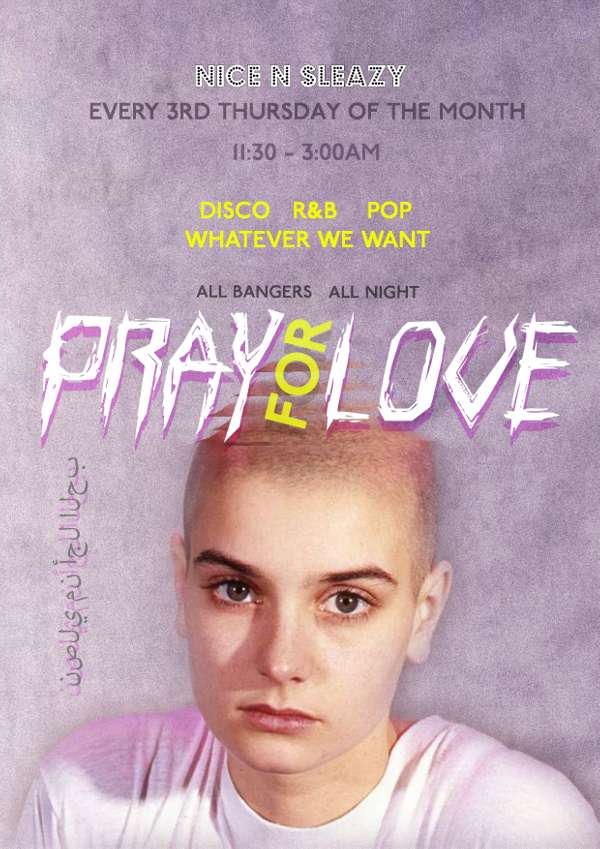 THE OXFORD DICTIONARY HAS YET TO DEFINE HOT GIRL SUMMER SO LEMME GO AHEAD. A TERM COINED BY HOUSTON RAPPER MEGHAN THEE STALLION AND EMBRACED BY "THE INTERNET" IN THE SUMMER OF 2019, HOT GIRL SUMMER IS A GENDERLESS CELEBRATION OF BEING UNAPOLOGETICALLY YOURSELF, HAVING A FUCKING GOOD TIME, GETTING SWEATY AND LIVING YOUR BEST LIFE.
ARE YOU HOT??? PHYSICALLY AND SPIRITUALLY SPEAKING??? COME DOWN TO NICENSLEAZYS FOR A POWERFUL DISPLAY OF HOT GIRL ANTHEMS. WE WILL PLAYING BANGERS ON BANGERS WITH A MIXTURE OF POP, DISCO, RNB AND RAP.
JOIN THE CULT OF THE HOT GIRLS 🔥🔥🔥