Nice N Sleazy presents:
Deathcats, Holy Snakes & Daria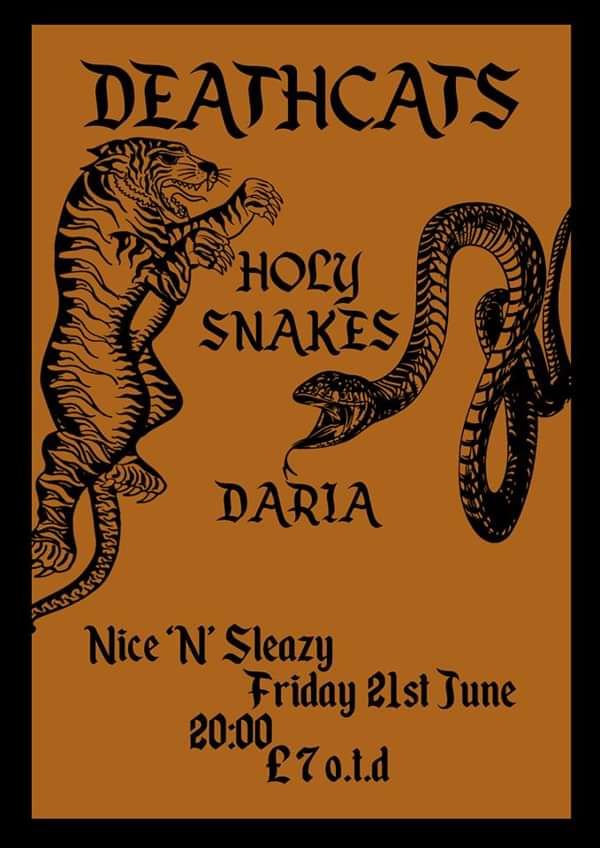 2014s biggest cunts of year award winners, Deathcats are back from the dead for the 5th time. Blending a mix of terrible influences, these guys are ready to do exactly what you've seen them do 6 times already and maybe throw in a new cover.
Joining them on the night will be Dundee Jazz Fusion powerhouse, Holy Snakes.
Daria, not that moody cartoon chick, the band, will also be adding a hint of class to the proceedings.
£7 on the door, inflation an all that.
See ya
Line Up
Deathcats, Holy Snakes & Daria