Nice N Sleazy presents:
The Soapgirls + guests
Buy Tickets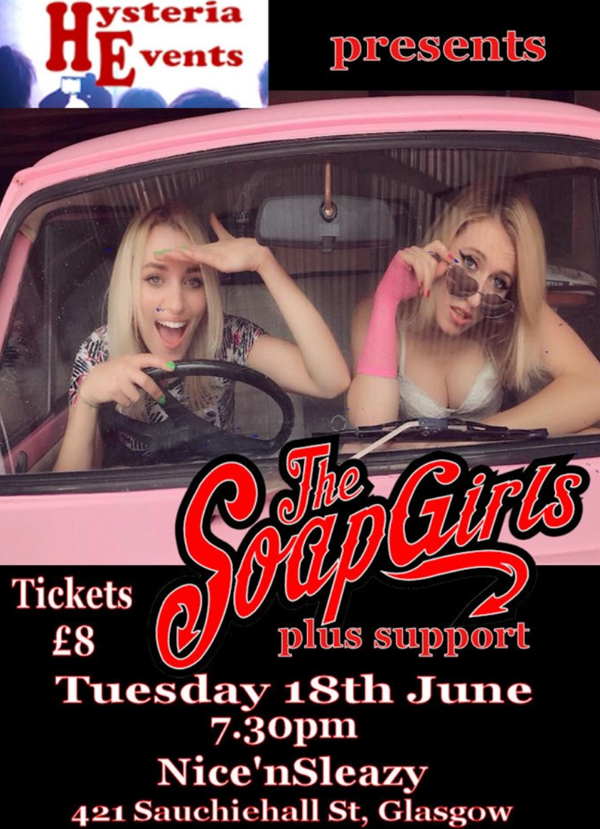 The SoapGirls play Nice'n'Sleazy as part of their Sniff My Strap Tour. This will be their second Glasgow gig having played Hard Rock cafe Glasgow in 2017, though the girls have played Greenock and Edinburgh regularly over the last few years.
The girls hail from Cape town, south Africa and play their unique brand of pop/punk/rock songs with a full on, in your face, energy and fun packed show. These girls have been touring extensively for 9 months of the year since 2015 all over the UK and Europe and will be including the US this year.