Nice N Sleazy presents:
**Cancelled. Rescheduled date coming ASAP** - After The End (Disciples Of Black Sabbath) Tribute Show
Buy Tickets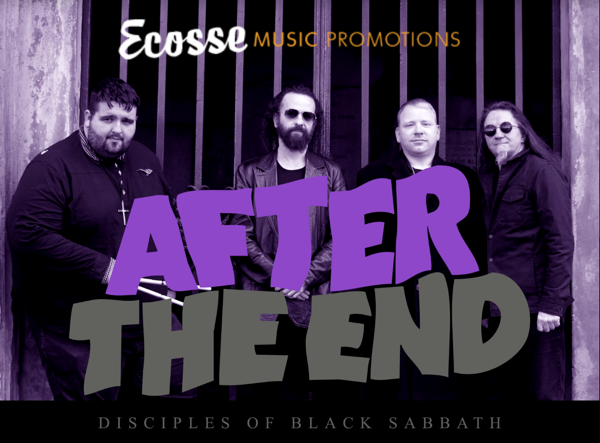 " Glasgow based band 'After The End' are the UK's top Black Sabbath tribute band . They have got to be seen and heard live to be believed. They have, without doubt, perfectly honed the Sabbath sound. Close your eyes and you are there! The band's vocalist Andy (Osbourne) Fernon, has an unbelievable young Ozzy Osbourne voice. On guitar, we have ace guitarist Craig (Iommi) Buchanan who has mastered all the Sabbath licks and riffs perfectly. This rock train is held firmly on the tracks by a rock-solid rhythm section, Brian (Butler) Cartwright on Bass and Rob (Ward) Devine on percussion. These guys are real rockers and take their sound and performance very seriously folks! We are sure that Mr Ozzy and his boys would approve of them without a doubt! The boys are delighted to be playing the prestigious Nice N Sleazy's in Glasgow. Come down and Rock with us. You know you want to!
Link to the bands website……..http://aftertheend.uk/ Link to my website……...https://www.ecossemusicpromotions.co.uk/after-the-end-black-sabbath-tribute-band/ "
Line Up
**Cancelled. Rescheduled date coming ASAP** - After The End (Disciples Of Black Sabbath) Tribute Show