Nice N Sleazy presents:
SkatePal Presents : Epicly Palestined (Film Screening) w/ DJs Cambra/Euan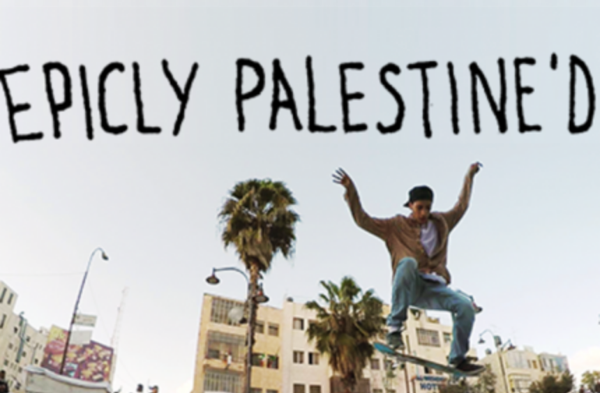 SkatePal is a non-profit organisation that works with communities throughout Palestine to enhance the lives of young people and promote the benefits of skateboarding.
WHY PALESTINE? More than half of all Palestinians living in the occupied territories are under 21 years old. Yet for many young people across the West Bank and Gaza, cultural, educational and sporting opportunities are severely limited.
WHY SKATEBOARDING? Well it's not only fun, but also it's one of the most inclusive sports in the world, instantly dissolving barriers between class, race, age and gender. It engages youth, relieves stress and helps to build confidence. It's not hierarchical - it doesn't matter if you're a beginner or a professional, a child or an adult - it's always fun!
Epicly Palestined is a documentary film showcasing the rise of skateboarding in the West Bank, Palestine.
Cambra is a frequent at the Art School and an old resident of Sneaky Pete's, his music derives mostly from vinyl.
Euan is in a black metal band but spins mellow tunes on the side.
Both DJ;s are frequents at KG skatepark.
Line Up
SkatePal Presents : Epicly Palestined (Film Screening) w/ DJs Cambra/Euan