Nice N Sleazy presents:
NANI∞GURU + 20 GUILDERS + Pefkin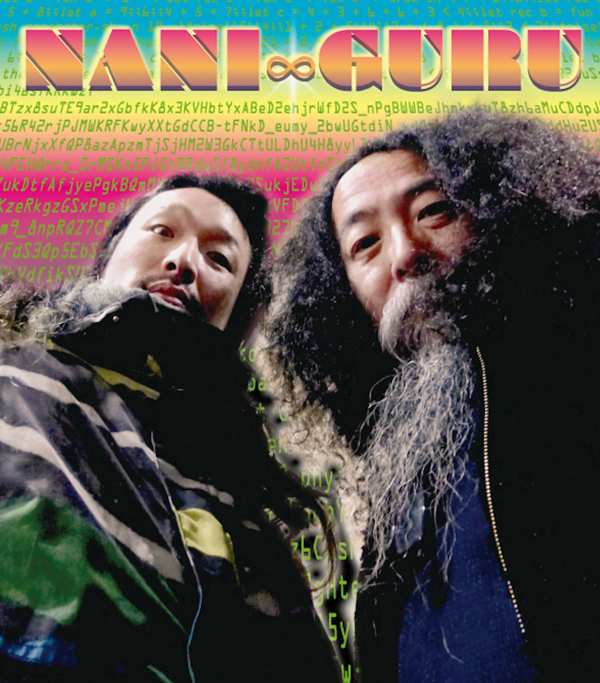 NANI∞GURU :
Hyper-experimental, psychedelic astro-trance duo, spontaneously formed in February 2018 by guitarist KAWABATA MAKOTO and drummer SATOSHIMA NANI from ACID MOTHERS TEMPLE. Their first album, "VOVIVIZM" was recorded immediately and released on CD by the Acid Mothers Temple in March 2018 in a limited edition of 300. In May 2018 they made their live debut on a tour of Mexico, and subsequently played dates in Japan. The group's sound combines the experimental with the ecstatic, the rigorous experimentalism of contemporary classical composition with the groove of dance music. It is impossible to believe that their ultra high speed, ultra dense, ultra massive particle cloud of sound is made by just two people. The group's second album is due for release in 2019 on the French label Bam Balam Records on LP. They are also appearing at RAW POWER Festival 2019.
https://soundcloud.com/makoto-kawabata-1/leisure-to-eraser-space-naniguru
20 GUILDERS :
So now 20 Guilders (Cosmic Acid folk scenestars in Tokyo, duo of Suzuki Junzo, solo, Miminokoto and Mitsuru Tabata, Ex Guitarist of legendary Zeni Geva/Acid Mothers Temple and founder member of BOREDOMS in late 80s) are playing Europe Tour in upcoming May-June this year FOR THE FIRST TIME!!!!! Very exciting! And all this straight off the release of new album 'ACOUSTIC MOTHERFUCKERS'. The acid folk legends are strong with this one.
https://20guilders.bandcamp.com/album/acoustic-motherfuckers-2019
SPECIAL OPENING ACT :
PEFKIN : Pefkin is Gayle Brogan of Scottish psych-pop duo Electroscope. Recording and very occasionally performing live since 2000. Melting together whirring analogue synths, field recordings, drones, evocative spoken word and psychedelic reference points both known and unknown, PEFKIN is the perfect act to start this evening of explorative enjoyment.
£8 adv / £10 otd / 10.30pm curfew
Line Up
NANI∞GURU + 20 GUILDERS + Pefkin