Nice N Sleazy presents:
NULL / VOID easter special w/ Live guest EXTERIOR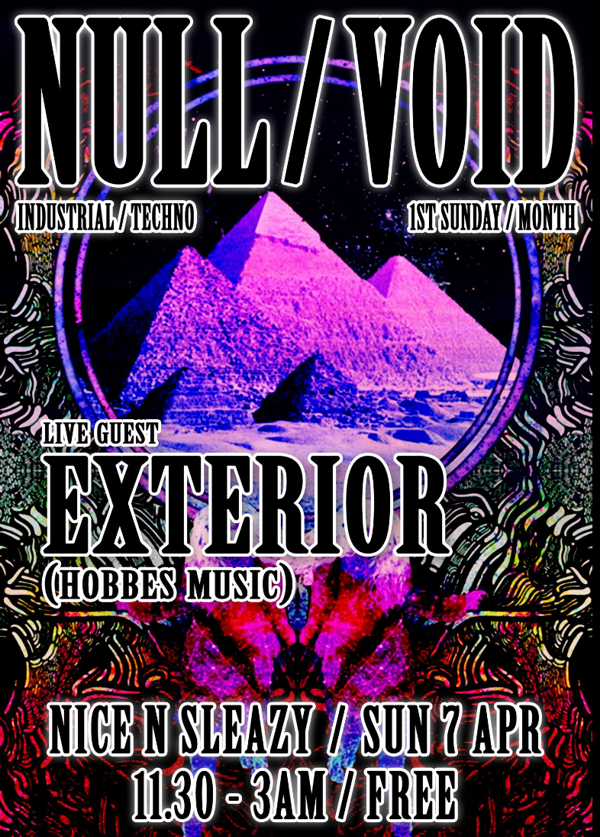 Following Kleft's bangin' live set we're keeping it local with a guest live set from the hotly-tipped Exterior. His new EP on Edinburgh's Hobbes Music is an early highlight of 2019, fusing lush IDM flavours with warped samples and breakbeats - check it out here https://hobbesmusicon.bandcamp.com/album/plagued-streets-of-pity-ep-dali-remix-digital-download-hm011.
This will be a bit of a change of pace from our usual industrial darkness, something to get you in the mood for the Easter holidays and the summer sun! Free entry all night, spread the word!
Line Up
NULL / VOID easter special w/ Live guest EXTERIOR