Nice N Sleazy presents:
Melisa Kelly & The Smokin' Crows + Blue Milk + Kitty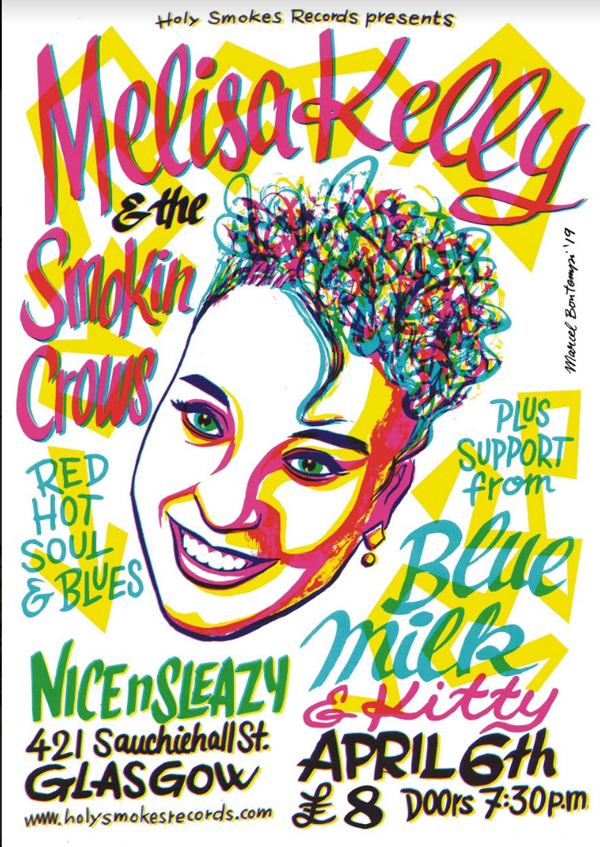 Melisa Kelly & The Smokin' Crows, a fast rising Soul & Blues outfit from Glasgow. Fronted by powerhouse band leader Melisa Kelly they've praise for their electrifying live show while cutting their teeth supporting the likes of Alabama 3, Big Boy Bloater and Samantha Fish. The Smokin' Crows pay homage to the sounds of yesteryear without mimicry; respecting the soul, funk and blues elders that defined the genres while displaying seemingly boundless vitality and a signature contemporary spark. Melisa Kelly proves a formidable frontwoman, flaunting roaring vocals and an unmistakable live presence.
Glasgow-based Blue Milk are a one-of-a-kind roots group harking back to the traditions of turn-of-the-century, down home Delta Blues and 60's and 70's electric Blues Rock.
Line Up
Melisa Kelly & The Smokin' Crows + Blue Milk + Kitty