Nice N Sleazy presents:
Freakender Presents: Surfbort (Cult Records/Fat Possum/Hozac) + Guests
Buy Tickets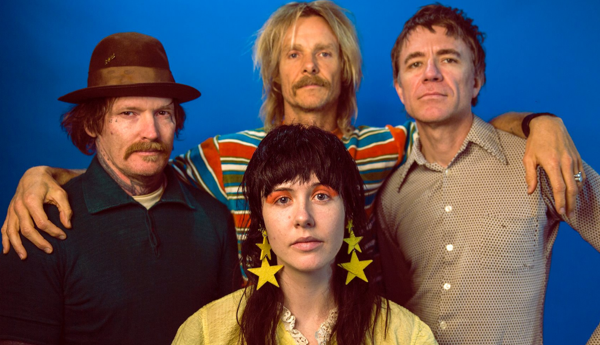 When you're in a venue (Hotel Vegas, Austin, TX) and the place suddenly fills from every side with punks and rock n roll weirdos you know something is about to happen and they're all in on something... 10 mins later Surfbort explode onto the stage and all hell breaks loose! Get your tickets for Surfborts debut Scottish show NOW!!!
Surfbort, a four-piece punk band from Brooklyn, New York made up of David Head, Alex Kilgore, Sean Powell and led by Dani Miller, channels inspiration from the 80's punk scene to produce rousing, explosive music. Surfbort's live experience is visceral and confrontational. Their feedback-strafed, guitar-shredding punk music says no to a digital age full of intolerance; they radiate love and friendship. All are welcome in the SURFBORT FREAK FAMILY!
In the last three years they have supported acts such as The Dickies, Thee Oh Sees, Fat White Family, White Fang, The Fall, Martin Rev, The Garden, Tijuana Panthers, The Mystery Lights, Tomorrows Tulips, Sunflower Bean, DIIV, GOGGS, The Dune Rats, and Leftover Crack.
Signed to Julian Casablanca's Cult Records Surbort's album 'Freindship Music' came out this year following a string of trashy punks singles including personal fave 'Dope' https://youtu.be/a0O-ZYO_lDk
Support tbc
Line Up
Freakender Presents: Surfbort (Cult Records/Fat Possum/Hozac) + Guests