Nice N Sleazy presents:
40 Years of Bauhaus : A Celebration Following Peter Murphy's Performance at the SWG3 with DJ ANDREW BROWN (Ubre Blanca + Kaspar Hauser + Objectified)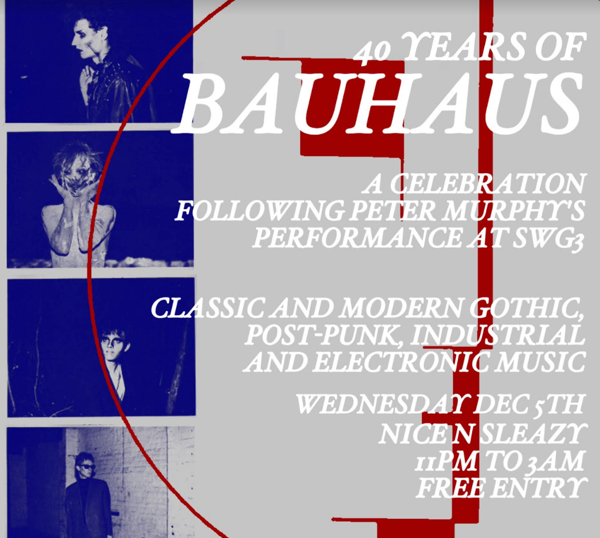 Yes! We love the music of Bauhaus so we asked Glasgow's Goth King Andrew Brown to dj for us so after the show, we can enjoy the goth vibes all night long!
Buckfast on tap, friends.
Line Up
40 Years of Bauhaus : A Celebration Following Peter Murphy's Performance at the SWG3 with DJ ANDREW BROWN (Ubre Blanca + Kaspar Hauser + Objectified)