Nice N Sleazy presents:
Blood Bath with BRB & Holy Trinity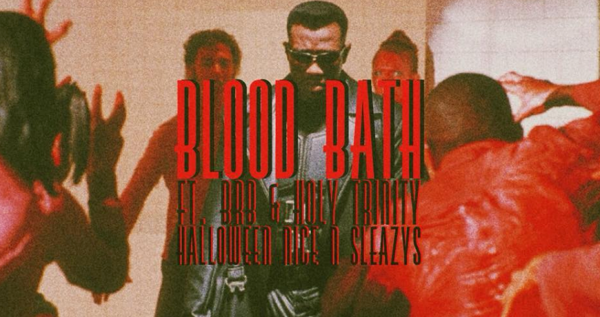 Tonight the age of man comes to an end, tonight we dance with the Daywalker, tonight the Blood God awakens and anyone caught in his path will be turned (into a goddam great dancer).
Hallows-eve is almost upon us once again and BRB & Holy Trinity would like to extend an invitation to you to join us in the underworld to dance from dusk till dawn and celebrate in a night dedicated and inspired by Wesley Snipes three-part masterpiece, Blade.
Costumes highly encouraged, especially ones of the vampire ilk.
Free entry all night long.
Line Up
Blood Bath with BRB & Holy Trinity