Nice N Sleazy presents:
Yawning Man + Totally Special Guests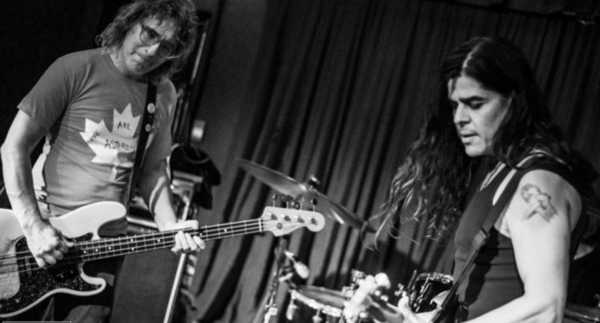 "Yawning Man is an American experimental rock band from La Quinta, California. The band originally formed in 1986, although they released no studio recordings until 2005. They have been noted to be one of the first influential bands in the desert rock scene." - Wikipedia.blol
What I can tell you is that this band makes sounds that wash over me like the same woozyness that comes from a big cool glass of lemonade after experiencing mild sunstroke. Total legends and beautiful human beings.
What did Kyuss founder Brant Bjork have to say in 2002? Well...
"Yawning Man was the sickest desert band of all time. You'd just be up there in the desert, everybody'd just be hanging, partying. And they'd show up in their van and just, mellow, drag out their shit and set up right about the time the sun was goin' down, set up the generators, sometimes they'd just go up there and drink beers and barbecue. Sometimes it would be a scene; sometimes it would be very intimate. It was very casual and loose and everybody would like, while they're playing, everyone would just lounge around. They were kinda like a house band. It wasn't militant like Black Flag. It was very drugged, very stone-y, it was very mystical. Everyone's just tripping, and they're just playing away, for hours. Oh, they're the GREATEST band I've ever seen." - Brant Bjork (2002)
https://www.youtube.com/watch?v=0iZ9qlVXNwY https://www.youtube.com/watch?v=pQ4Xy8VSmvU http://yawningman.com/
Totally Special Guests : Oh wow, we're super proud to have stoner rock heavyweights BACCHUS BARACUS 100% smashing the heck out of the venue once more. It's going to be really good.
Line Up
Yawning Man + Totally Special Guests